Modern Wedding at Marvimon House in Los Angeles :: Valerie & Rob
Bonnie Tsang (the fab photographer behind the lavender farm faux wedding) is back today with more eye candy for us. For their intimate wedding, Valerie and Rob chose Marvimon in Los Angeles because of its combination of gorgeous outdoor space and funky indoor area. Says Valerie, "When I saw it on my wedding day, with all the flowers and candles and tables set up, I could not believe how gorgeous it looked."
From the bride: One of my favorite moments was walking down the aisle and seeing everyone we love all in one place. It was totally magical and everything really came together perfectly – it just knocked me out! And I then I saw Rob smiling at the end of the aisle and I was overwhelmed with a rush of emotion and totally cried, making that weird cry face. I'm sure those pictures are going to be awesome!
All of Valerie and Rob's stationery, from the invites to the menus, was designed and printed by Urbanic Paper Boutique.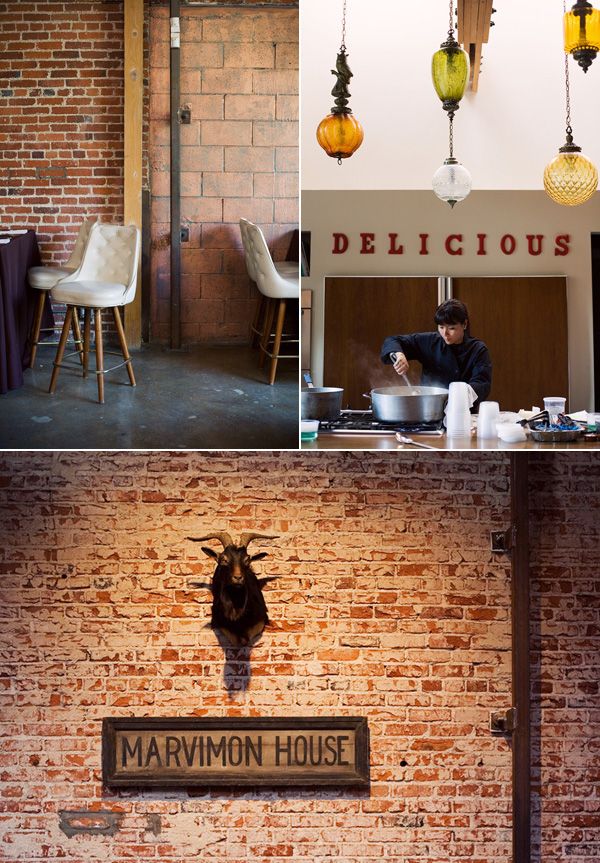 Every time I went on a wedding blog, I would see all this DIY stuff and get freaked out thinking I should be making my invitations by hand from ribbon and twigs. I give a lot of credit to women who do that stuff, but my advice to brides is, if you're not DIY-y, don't stress out about it. I left all that up to my florist, Holly Flora. And I loved how everything turned out. Planning a wedding is stressful enough, so don't freak about doing stuff you think you should be doing.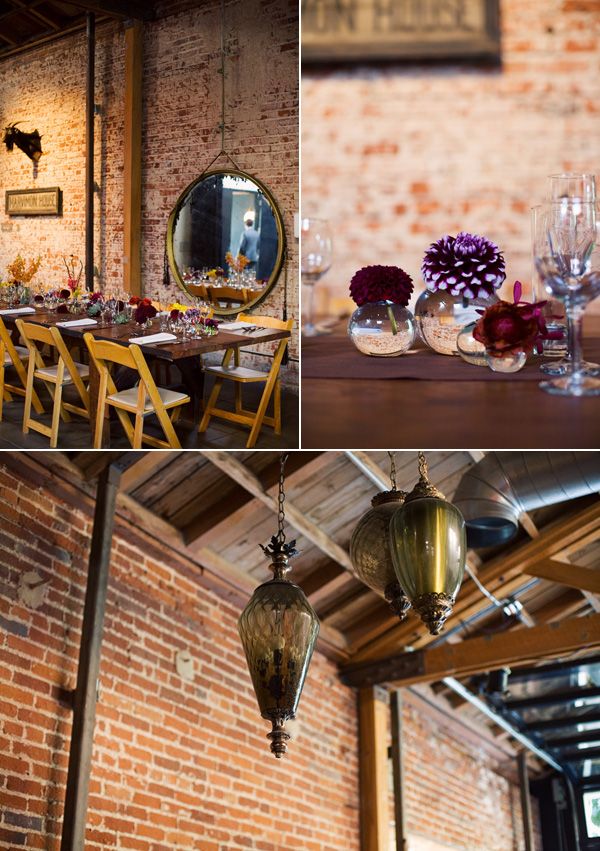 How much do you love all the brick? So urban chic!
Vanilla Bake Shop made our wedding cake: vanilla cake with vanilla frosting, Rob's favorite. We also had macaroons and mini cupcakes, which I heard were good, but I never manged to taste them!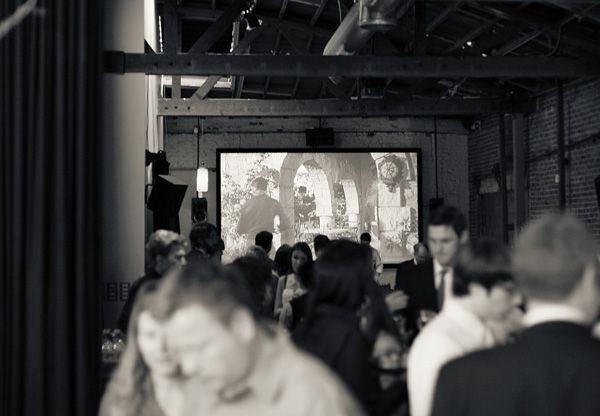 Another favorite part of the night was during dinner. Marvimon has a large projection screen and we played To Catch a Thief. My favorite part of that movie is the fireworks scene with Cary Grant and Grace Kelly, and that scene played during dinner. Such a random moment that I will never forget – I was so totally happy right then. And my 7-year-old nephew loved it too!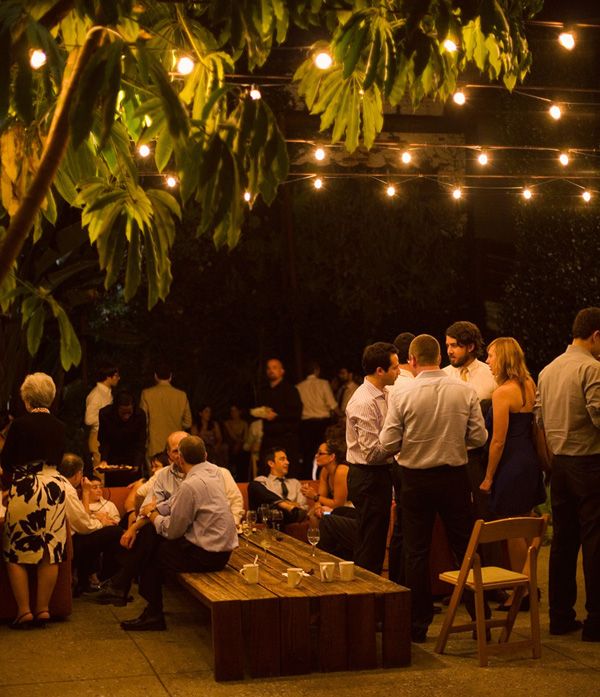 Thanks so much to Bonnie Tsang for sharing these photos (I heart you Bonnie!). You can see tons more pics over on Bonnie's blog, read more about the wedding on Valerie's blog, and also check out Rob's blog for awesome mid-century modern inspiration.