Real Wedding: Gretchen & Bert
There's always something so charming about a small wedding. Last September, 55 guests joined Gretchen and Bert to celebrate their marriage at the beautiful San Ysidro Ranch. Says Gretchen:
We spent the weekend in Santa Barbara while we were dating, and were just astounded by its beauty. For our wedding, it felt like a "destination," but still close enough to our home in Laguna Beach that we could go back to our for our anniversary or other special occasions. Seeing the lavender fields blooming on either side of the brick driveway at San Ysidro Ranch, we knew it was the place.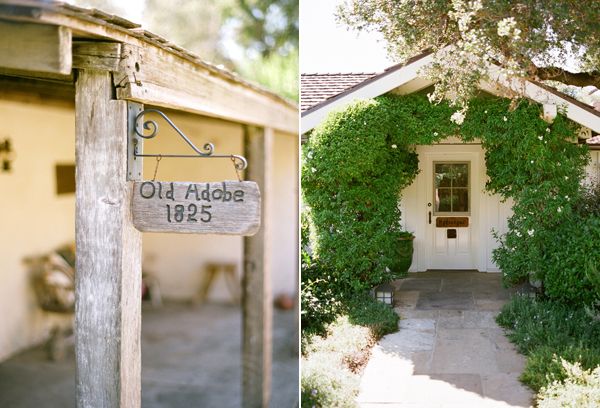 We wanted a really special invitation, so we had them designed by Kelsey Towne of Peony Prints. She hand water-colored each one and they turned out beautifully.
At our ceremony, our rings were passed through the hands of our guests so they could bless them with a good thought. When we look at our rings, we think of all the positive energy they hold from our family and friends.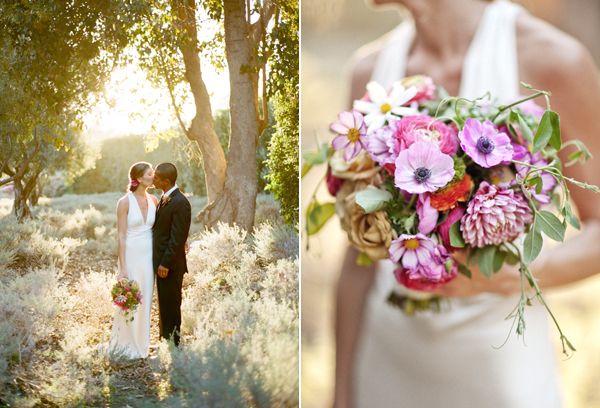 The moment we walked into our reception was amazing! We were seeing everything for the first time: the cake, the flowers, the tables, the linens all put together, and it was gorgeous. It was cozy, romantic, vibrant and eclectic. Kate from Flowerwild really captured our style in the floral design. Plus, it was filled with our favorite people, and the live Spanish guitar music was so perfect for the setting.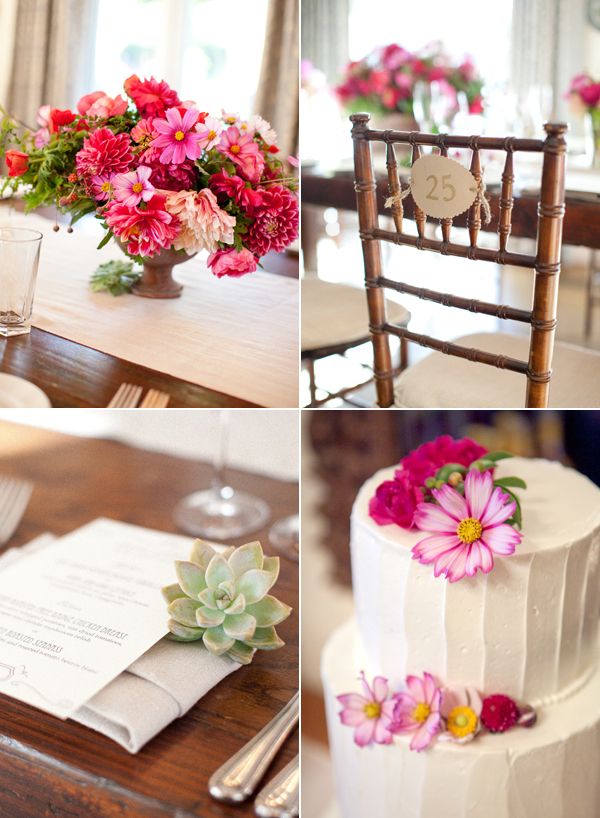 The three tier buttercream cake included two flavors: Lemon Cake with Lemon Curd Filling and Vanilla Sponge Cake with Dark Chocolate Mousse Filling.
Gretchen and Bert both love gourmet salts, so they sent guests home with jars of Himalayan pink salt and Bert's recipe for Mexican Spicy Shrimp with Corn Risotto.
Photography: Aaron Delesie
Venue: San Ysidro Ranch in Santa Barbara, California
Day-of coordinator: Jackie Burgio
Officiant: Rev. Linda Spencer of Santa Barbara Unity
Bride's dress / shoes: Nicole Miller / Vince Camuto
Groom's suit: DKNY
Invitations: Peony Prints
Flowers: Kate Holt of Flowerwild
Cake and catering: Stonehouse Restaurant
Music: Rico Espinoza
Rentals: Classic Party Rentals / La Tavola Linen
Gretchen's advice for other brides: Get a day of coordinator! I don't know what I would have done without Jackie. She organized the scheduling for everyone, and got all the last minute details in place without having to ask me a single question on the day of. She lovingly earned the nickname 'Franc' (as in Father of the Bride) from my family because she was so fabulous.
You can see lots more from Gretchen and Bert's lovely wedding over at Aaron Delesie's blog!