Real Wedding: Martha & Jon
I'm not usually one to gush, but Martha and Jon's wedding is one of the most charming weddings I've ever seen. The Charleston setting, the small guest count, the fun red and white palette, the bride's Audrey Hepburn style… everything about it is too sweet for words! Martha and Jon are both part of the team at Tara Guérard Soirée, so it's no surprise that their wedding included such an attention to detail.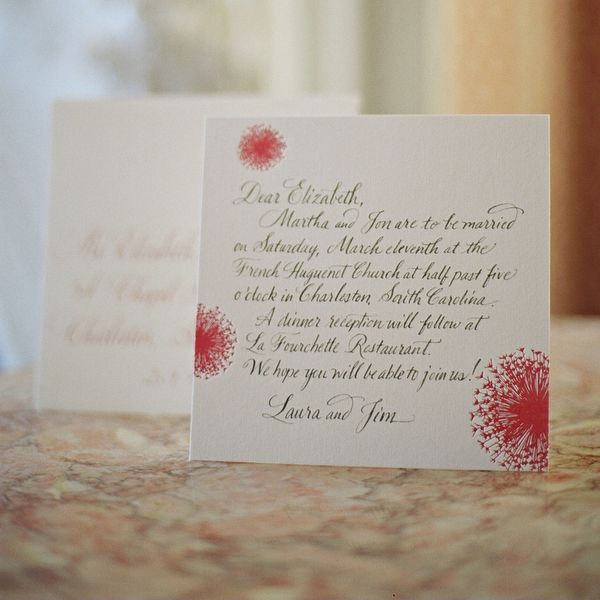 With such a small guest list, each invitation was written by hand in letter form, addressing each guest by name. Martha is one of the ladies behind Tara Guérard's stationery company, the Lettered Olive, and designed the dandelion motif used on all of the printed materials, from the invites to the menus.
Welcome boxes for out-of-town guests included a welcome booklet and low country treats like pralines and benne wafers.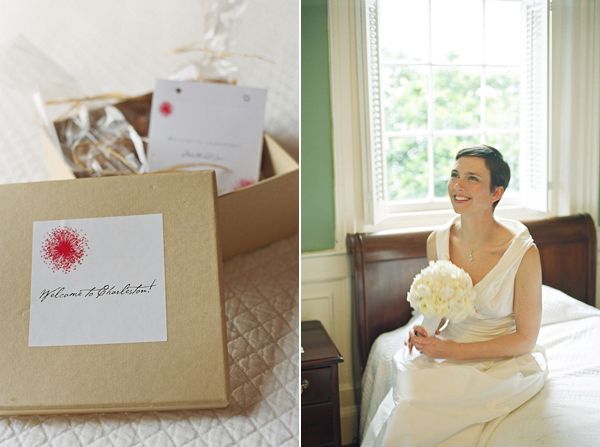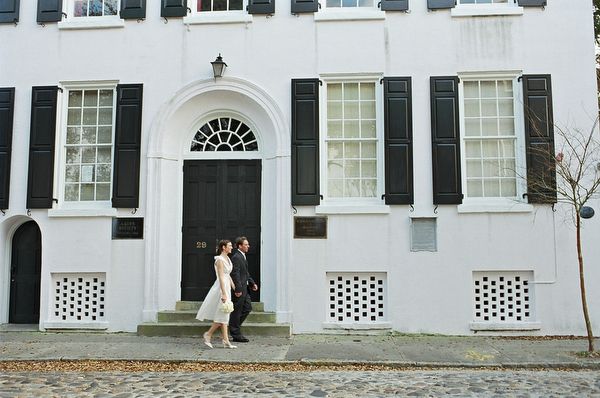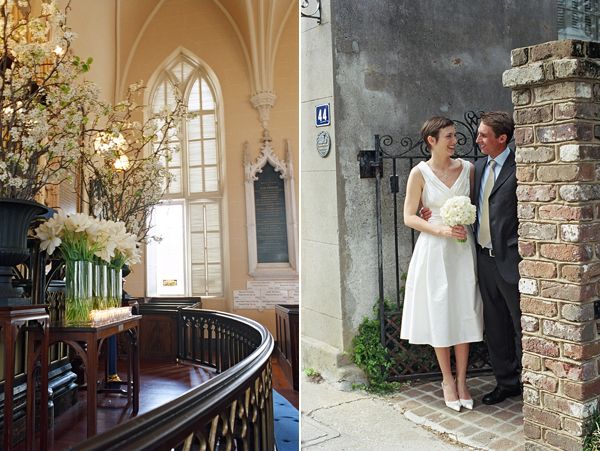 Tara used tulips in Martha's bouquet, as well as at the ceremony and reception.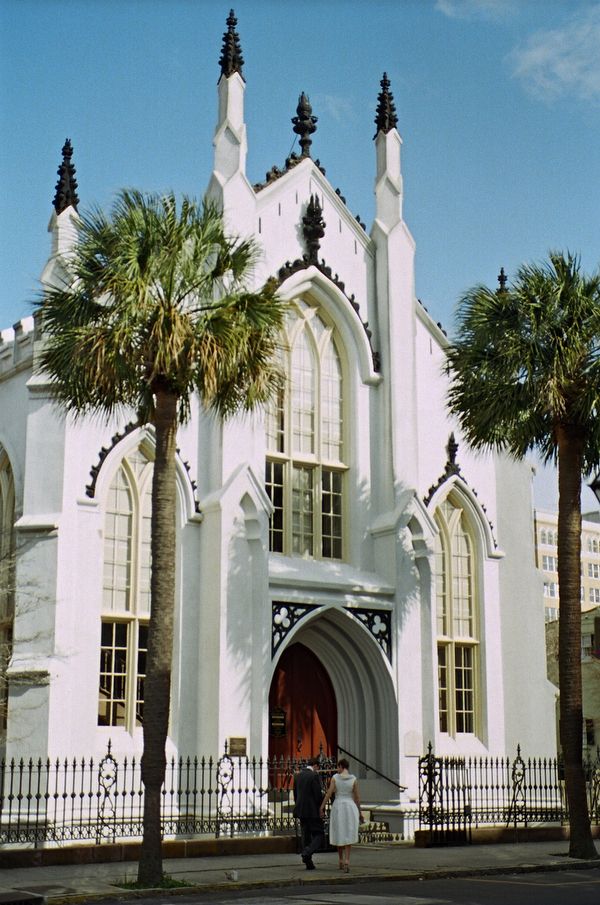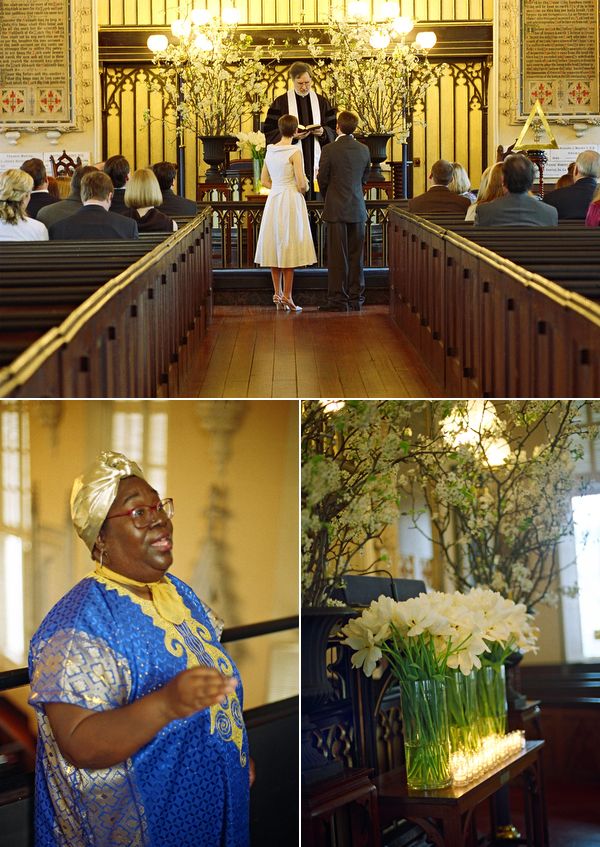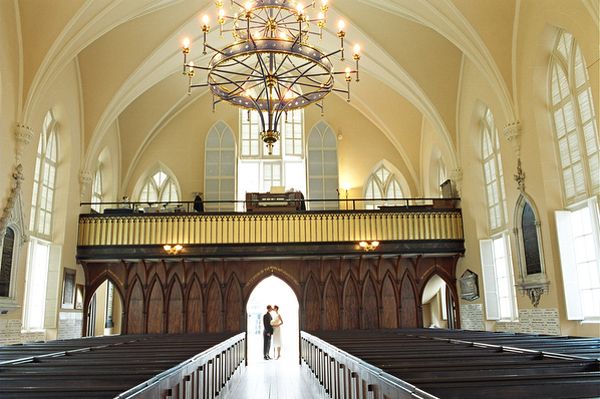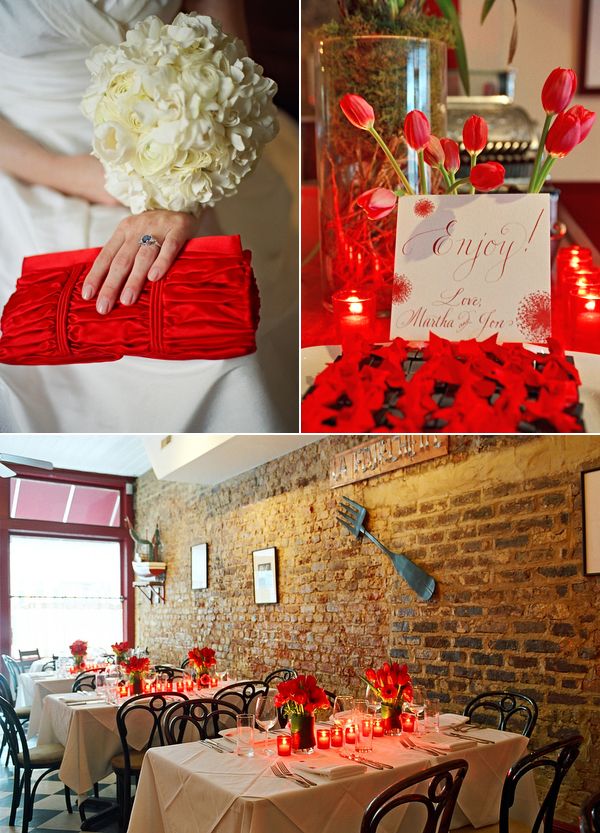 Martha and Jon's forty guests joined them after the ceremony for dinner at La Fourchette, a local French restaurant. Instead of a traditional wedding cake, baker Jim Smeal made a miniature cake for each guest: chocolate and Kahlua with vanilla buttercream, with the red dandelion motif piped on top.
Photography: Liz Banfield
Planning, design, flowers: Tara Guérard Soiree
Ceremony venue: French Huguenot Church in Charleston, South Carolina
Reception venue: La Fourchette
Stationery, welcome bags: Lettered Olive
Bride's dress: Siri
Miniature cakes: Jim Smeal