Real Wedding: Julia & James
I've always been a fan of simplicity – some of my very favorite weddings have been the simplest. Nothing fussy or overdone, just love and loveliness. Julia and James had just such a wedding, and I love how they described it, "The whole evening felt intimate, warm and fun. It was the happiest blur of our lives." Photos by Jonathan Ong.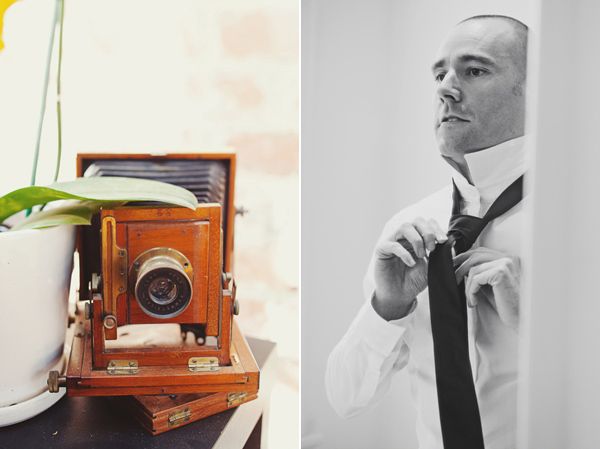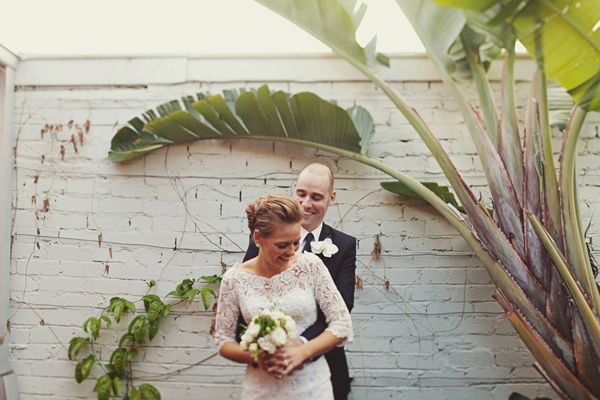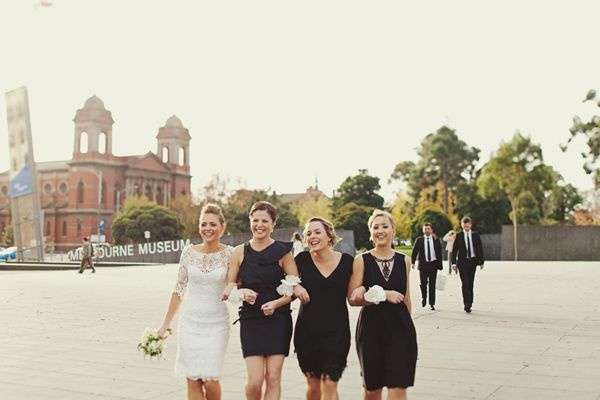 Julia's bridesmaids each wore the black dress of their choice – a surefire way to keep attendants happy!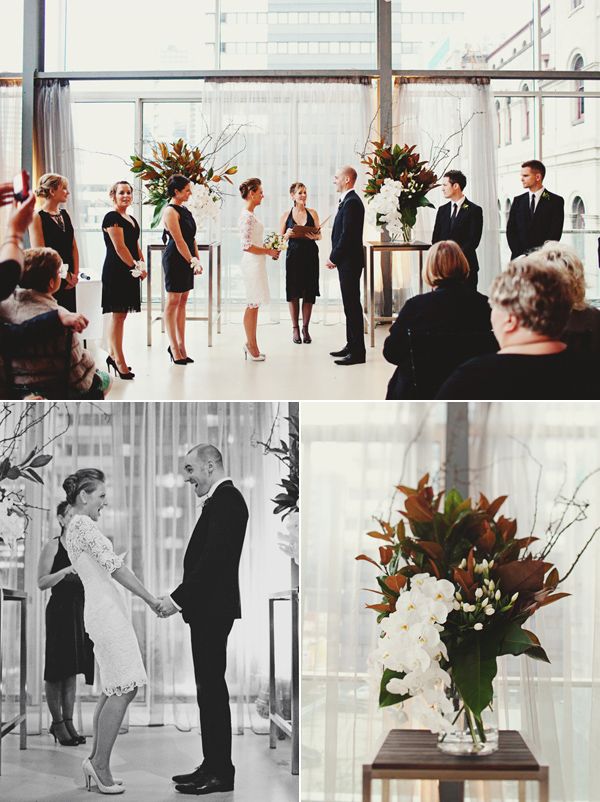 Says Julia, "Our wedding was an incredibly personal celebration of our relationship – we wrote our own vows, were married by a longstanding and dear friend, and another friend wrote a beautiful poem as a reading for our ceremony."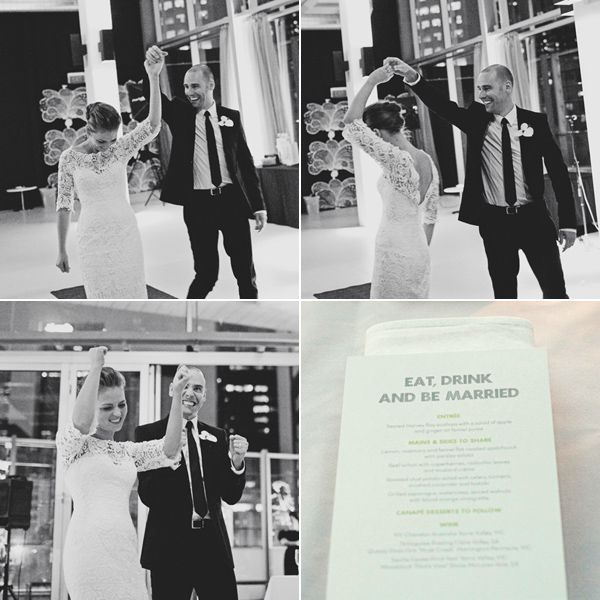 Thank you to Julia and James for answering some of our questions about the wedding…
Why did you choose this for your wedding? We wanted our wedding to feel warm, relaxed and more like a party than a formal event. We are very much urban dwellers, so the venue was chosen because of its location in the center of Melbourne's central business district, and its commanding views of the cityscape.
What inspired you when you were planning your wedding? The streets where we live – the beautiful open spaces and street art that are a context for our lives. We also thought about the elements which would help to create the party atmosphere – for example, we had our photo's taken before the wedding so that we could launch straight into the festivities after the ceremony, and we chose a band who appeals to everyone.
Did you include any traditions in your wedding? As the bride has a Polish background, we incorporated a few Polish touches in the wedding. We had a traditional Polish blessing after we were 'presented' to our loved ones, which involved sharing a taste of bread so that we will never go hungry, a sip of wine so that we will enjoy the sweetness in life, a pinch of salt so that we can overcome any bitterness in life and were given a silver coin so that we can be in good health and without financial stress. Vodka, specially flavoured by Julia's father, brother and James, also flowed throughout the evening, along with many rounds of the traditional celebration song, 'Sto Lat.'
Vendors
Photography: Jonathan Ong / Venue: Alto in Melbourne, Australia / Bride's dress: Jane Hill / Groom's suit: Filippa K / Groom's tie: J.Lindeberg / Floral design: Cecilia Fox / Music: Mister featuring Stella Angelico / Catering: Damm Fine Food