Unique Wedding Jewelry from Gemvara
Diamonds will always be a classic choice for engagement rings, but they're certainly not the only choice. Aquamarines, emeralds, rubies are all unexpectedly beautiful alternatives. At Gemvara, you can choose from 26 different stones to create a ring that's as unique as you are. I spent a little time playing around with the customization tool, and thought I'd share a few of my favorites with you, starting with aquamarines and sapphires (inspired by the gorgeous ring Prince William gave to Kate, of course)…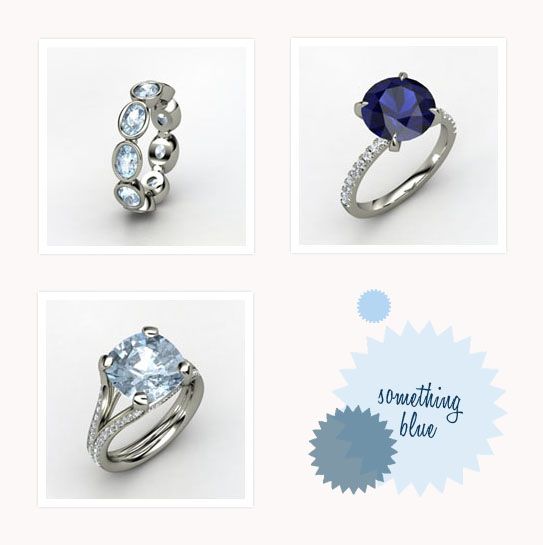 bottom left, top left, top right
In addition to 26 different stones, you can also choose from 8 different metals to fully customize your ring. I love the look of rose gold! (And that smoky quartz reminds me of my own engagement ring…)
bottom right, bottom left, top left
Remember the black diamond ring that Big gave to Carrie in Sex & the City 2…?
While Gemvara is known for their colorful gemstones, they also carry classic diamond rings in a variety of styles, some with the option of colorful accent stones.
top right, bottom right, bottom left
Not only does Gemvara carry engagement and wedding rings for women, they also carry earrings, necklaces and men's wedding bands, all of which can be customized. I warn you, it's easy to lose track of time while you're getting lost in the infinite variety of styles that they have to offer. Are you considering an engagement ring with a colored stone? What type of gemstone is your favorite?
This post sponsored by Gemvara.