There are so many beautiful engagement rings out there, but some of my very favorites are vintage or antique. My own engagement ring is a garnet cocktail ring from the 1920's, and I love that no one else has anything like it. (Being eco-friendly was an added bonus of going with something vintage.) Not everyone has a family heirloom ring to pass down, but the internet makes it insanely easy to find beautiful antique bling (I could spend hours browsing 1stdibs). Anyway, I have a folder of pretties that I've bookmarked, and thought it would be fun to share them with you…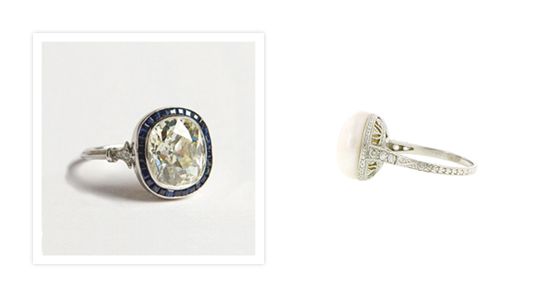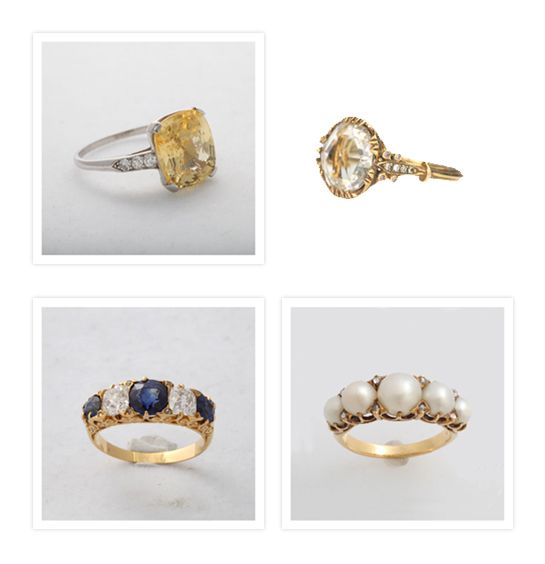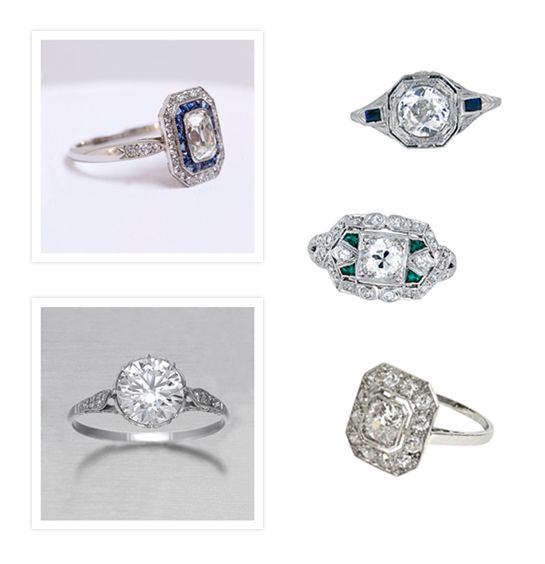 Don't you love them?! Are you hoping for (or wearing) a vintage engagement ring? Do you prefer unexpected stones or classic diamonds?
Brilliant Earth is a sponsor of Snippet & Ink.