You are going to love Katie and Jeff's vintage-inspired engagement photos – they just scream summer love, don't they? Perfect for the first day of June! Katie is a professional swing dancer, the couple met at a swing club, and they have a love for all things vintage, so a vintage-inspired love shoot was so perfect for them. And, appropriately, the brothers Wright used their awesome multitude of vintage cameras to capture it all…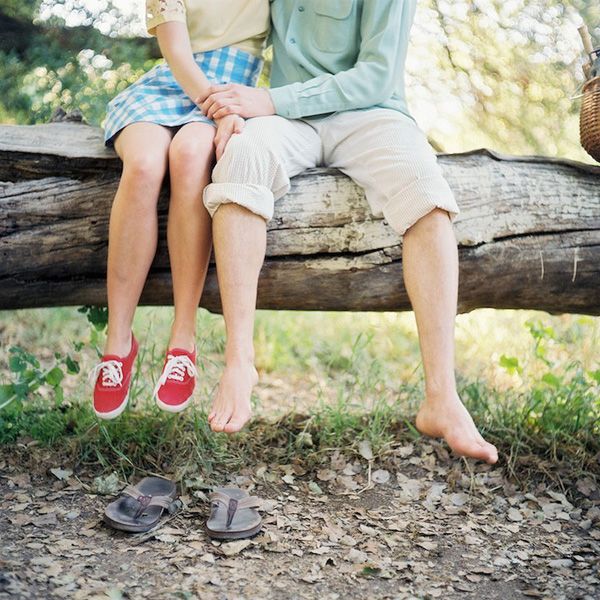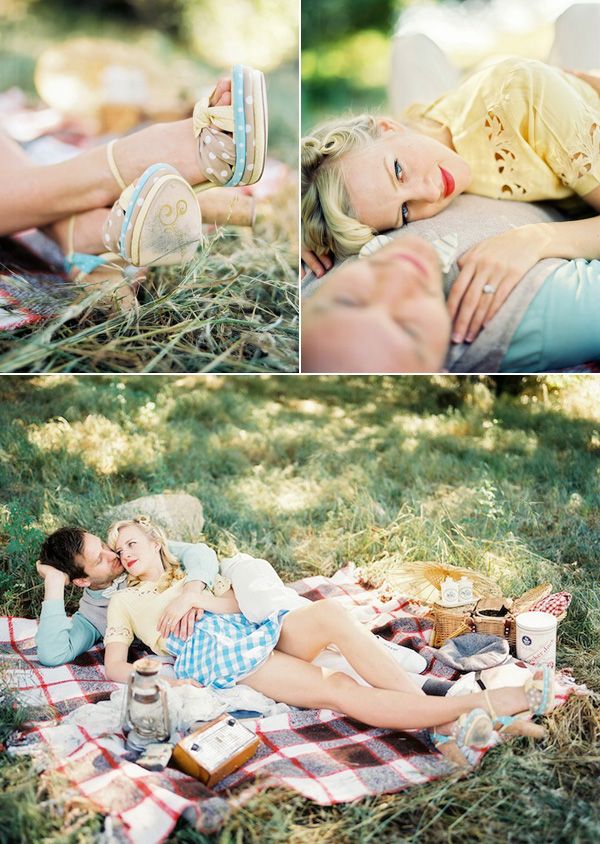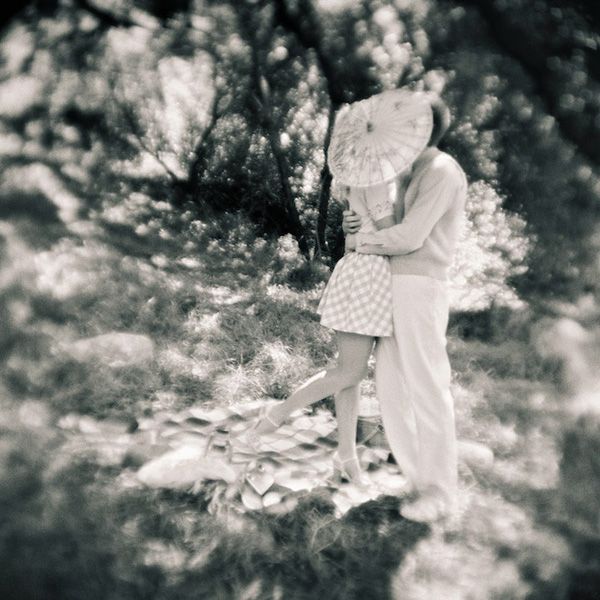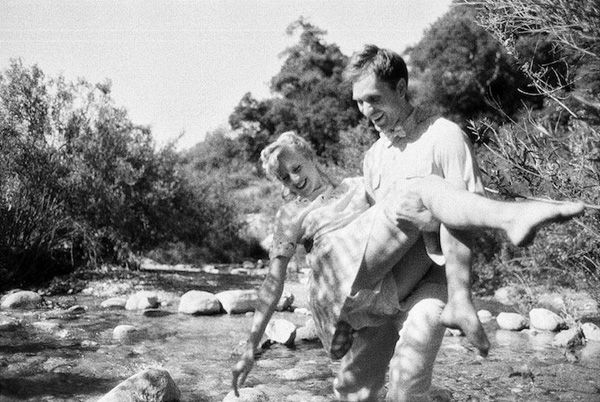 Doesn't everything about this black and white photo look like it came straight out of the forties? I love it!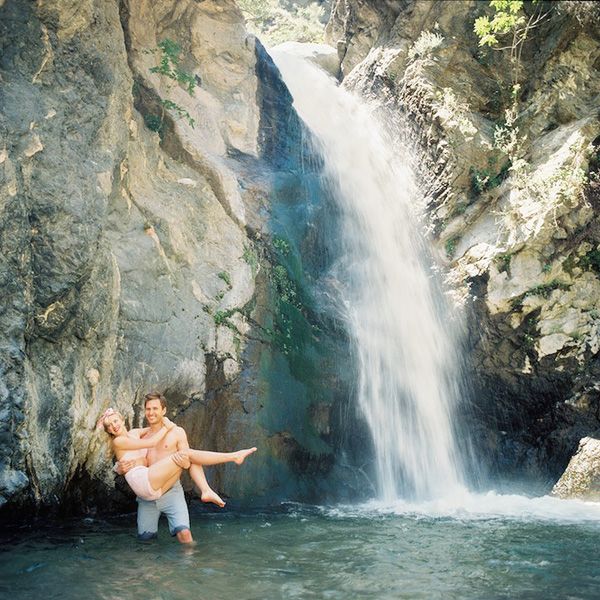 Say photographers Brian and Brandon Wright: The location for these photos is just down the road from Katie and Jeff's new place in Pasadena, at Eaton Canyon. It was quite a challenge hiking to the falls, crossing the river over a dozen times, but it was well worth it. There were actually over 100 people watching us shoot, but somehow we managed to have a lot of fun with it and still pull it off. Pretty much everything you see is vintage 1930s, 40s and 50s, from Katie's swimsuit to Jeff's bow tie.
See tons more vintage goodness from this love shoot over on the
B. Wright Photo blog
. Happiest wishes Katie and Jeff!