Real Wedding: Shelton & Lawton
This February, Ryan and I had the pleasure of attending the wedding of our dear friends, Lawton and Shelton, who we've known since our Teach for America days. It's such a treat to share their sweet wedding with you today, especially since Shelton sent over such a thoughtful write-up about the day.
Many elements of the wedding were influenced by the February date. Many decisions, ranging from our color palette to our menu were inspired by the season. While most brides worry that the weather won't be nice, I found myself worried that we were going to have unseasonably warm temperatures. Ridiculous!
Wedding planning for us was completely a team effort. I think the wedding industry is very bride focused, but I couldn't have made it without Lawton's involvement in every decision. He helped me to remember to focus on what was most important about the wedding – marrying my best friend.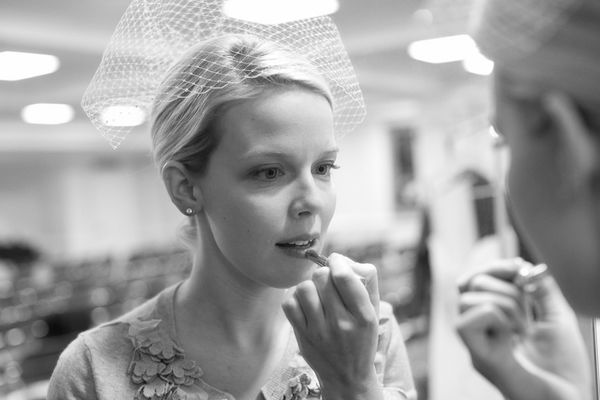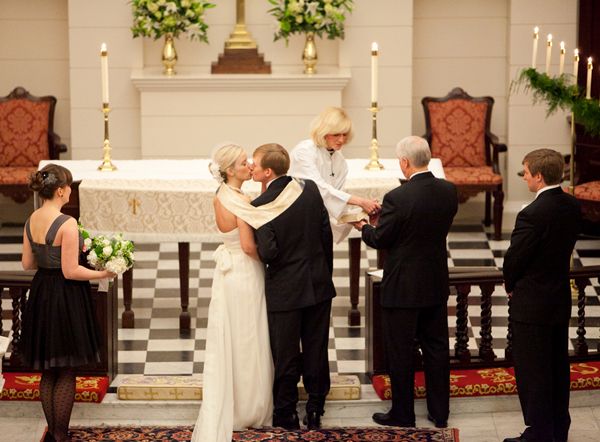 The Episcopal wedding liturgy doesn't traditionally include the line "you may now kiss the bride." During the rehearsal, our priest, who felt that a bride and groom shouldn't have to be given permission to kiss anyway, suggested an appropriate point in the ceremony for us to kiss. At the agreed upon time, we kissed at the altar before being announced as husband and wife. The congregation, not knowing about our previous arrangement, all laughed believing we had jumped the gun. I hadn't even thought about how everyone else would react, and it's a moment I will never forget!
My sister and I made the paper garlands and the cake topper. My family loves themselves a craft, and I had a list a mile long of things that I would have loved to do myself, but we tried to minimize the number of projects so that everyone could fully enjoy the days leading up to the wedding.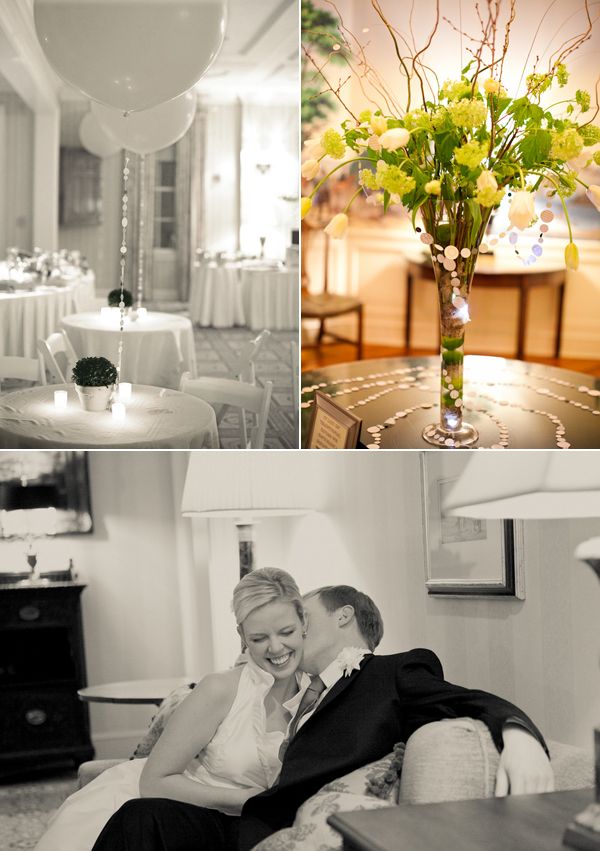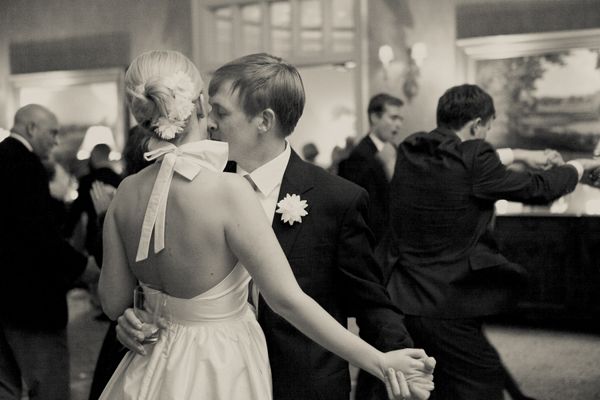 One of the biggest surprises of the night? Lawton, along with many of his friends and his father's friends doing the "Gator" when the band played Shout. I can't believe the number of people who took turns sliding on their backs onto the dance floor one after another as the band played the song over and over!
Photography: Meghan McSweeney
Ceremony venue: St. James Episcopal Church in Richmond, Virginia
Reception venue: Country Club of Virginia, James River Clubhouse
Bride's ceremony dress: Jenny Yoo purchased at Hannelore's of Olde Town
Dancing dress: LulaKate purchased at Bella Bridesmaid
Hair, makeup: Nicki Crocker for Cary Town In Style Salon, 804-355-6334
Groom's suit: JoS. A. Bank
Flowers: Judy Hillman
Fabric flowers: Emersonmade
Cake, catering: Country Club of Virginia
Band: Gentlemen and Their Lady
Congratulations dear friends! We had an absolute blast at your wedding, and your relationship is a model for the rest of us. We love you! See more from this darling wedding over at photographer Meghan McSweeney's blog.
Bella Bridesmaid is a sponsor of Snippet & Ink.