Real Wedding: Courtney & Adam
This is one of the longest posts I've done in awhile, but I just couldn't help it – Braedon Flynn sends me a gazillion gorgeous photos, and I'm supposed to pick just a few? Right. But with this fun wedding, I really didn't think you'd mind: a California girl and her Aussie groom wed at the playfully chic Parker Palm Springs…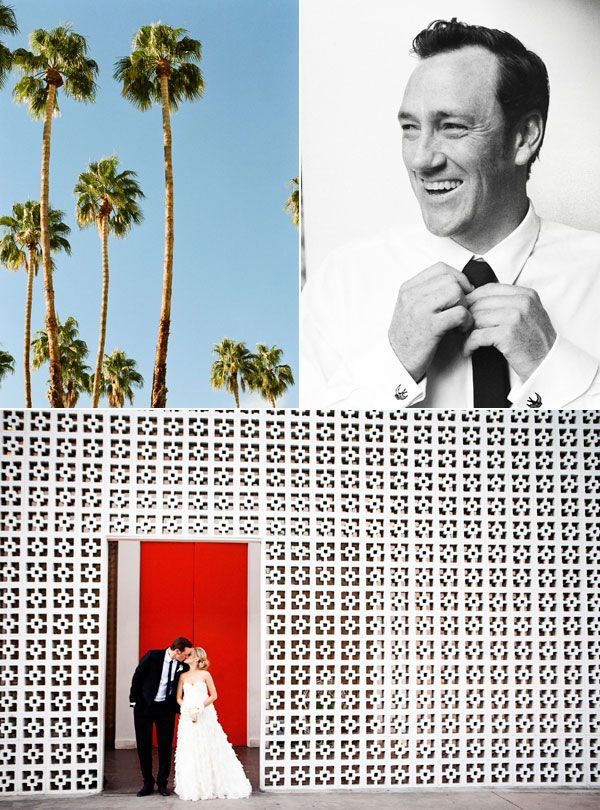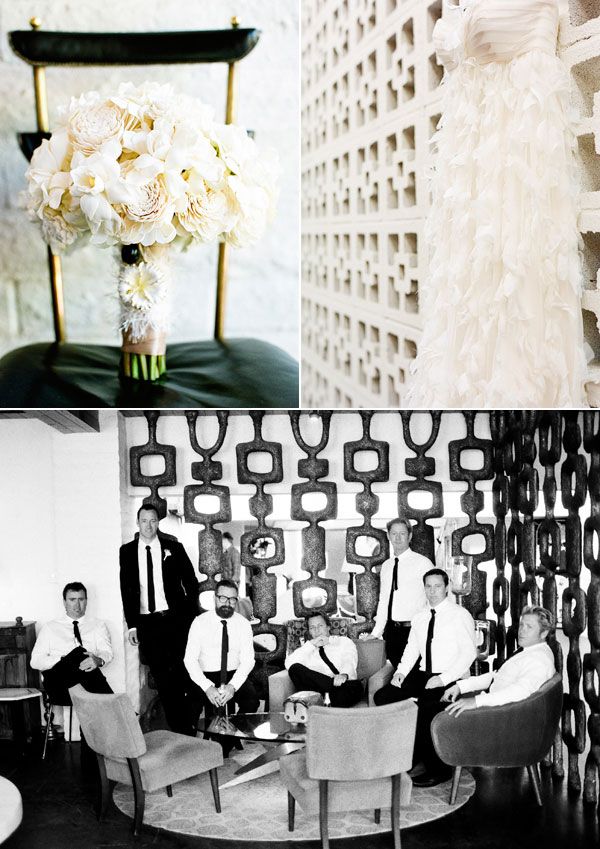 Says the bride, Courtney, of their venue choice: Palm Springs is where I was born and raised and also a place where most Australians do not go and visit when touring the States. The Parker was the first place we looked at and we pretty much knew upon walking in that it was the place. We knew we had to have it somewhere that people who were staying for the whole week would want to be. The Parker is that and more!
Every little thing meant something to us. From the feathers that covered my dress in memory of my grandfather, to the hibiscus in my bouquet in memory of Adam's father, to my uncle marrying us and the friend who introduced us saying a beautiful poem, even down to the desserts and sweets that were our favorites from both countries.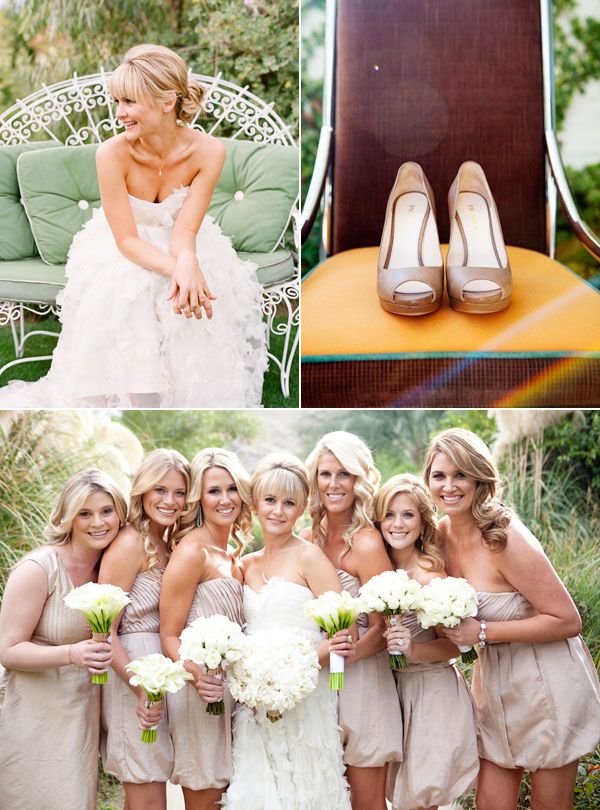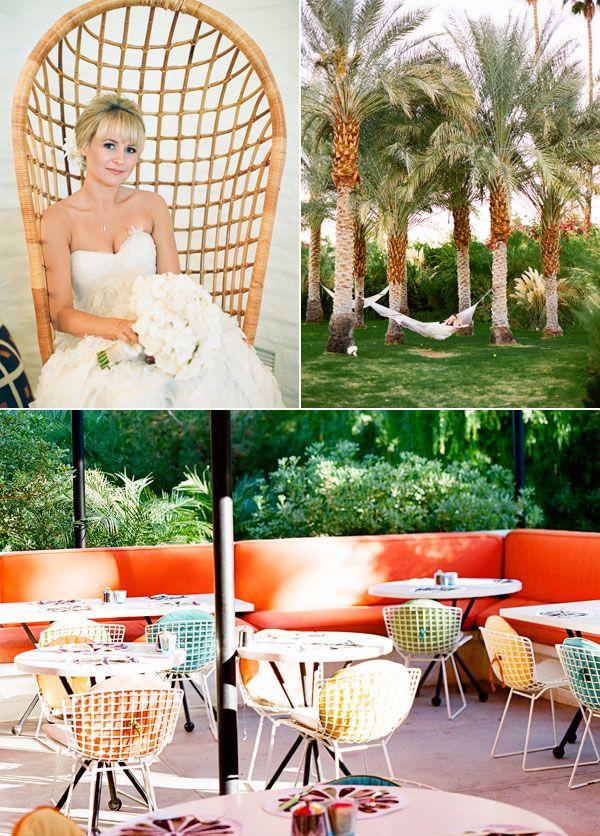 Favorite parts of the day? Says the bride: Wow that is a hard one. The whole day was amazing, But one of my top favorites would be standing at the altar while my uncle was marrying us. Also the moment of walking down the aisle with my dad and seeing Adams face was another priceless moment. And then not to mention my amazing "blonde-tourage" of bridesmaids. Getting to be with all of my closest friends for a whole day was priceless as it is rare that I even get to see them every year now, living on the other side of the world. Overall the whole day was absolutely magical – having all of our family and friends from both countries come together and mix and mingle, drink tequila and dance the night away was unforgettable.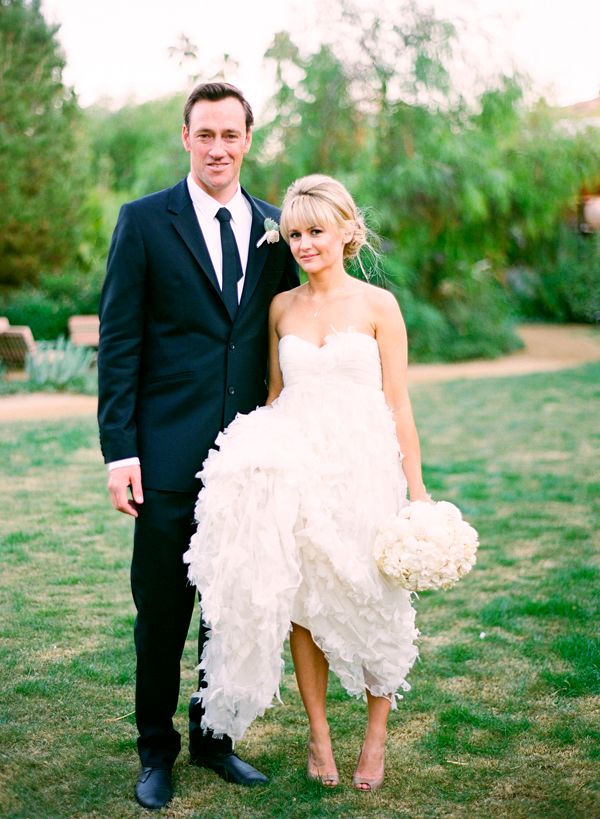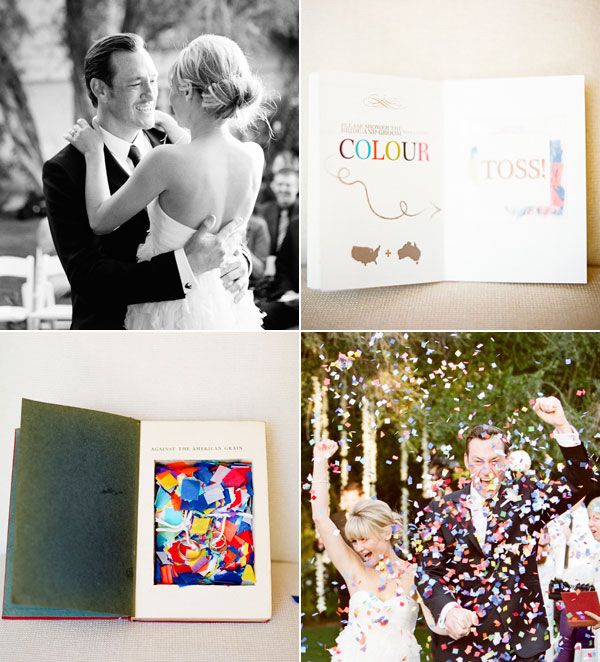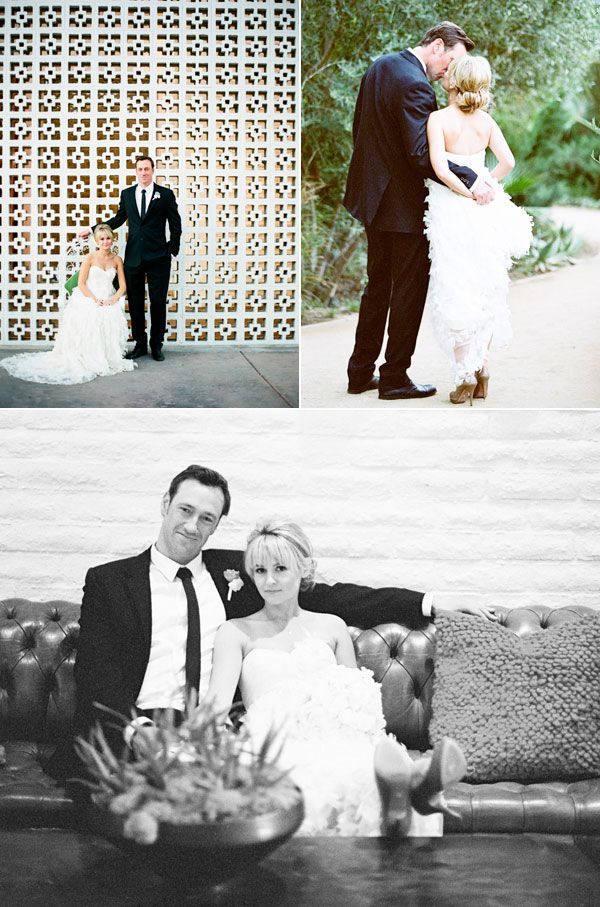 We didn't want to have just one main color, and I LOVE color, so I needed more than just a few! So the concept of colour was my first inspiration. I had to figure out how to have lots of color without it looking like a circus, which is why I brought in neutrals, and made it like an unveiling of colour throughout the evening for our guests. The ceremony was all white against the natural environment, and we brought in a little pop of colour at the end of the ceremony with the confetti toss. Then guests were greeted with colour as they entered the ballroom – instead of numbering them, each table had a different color.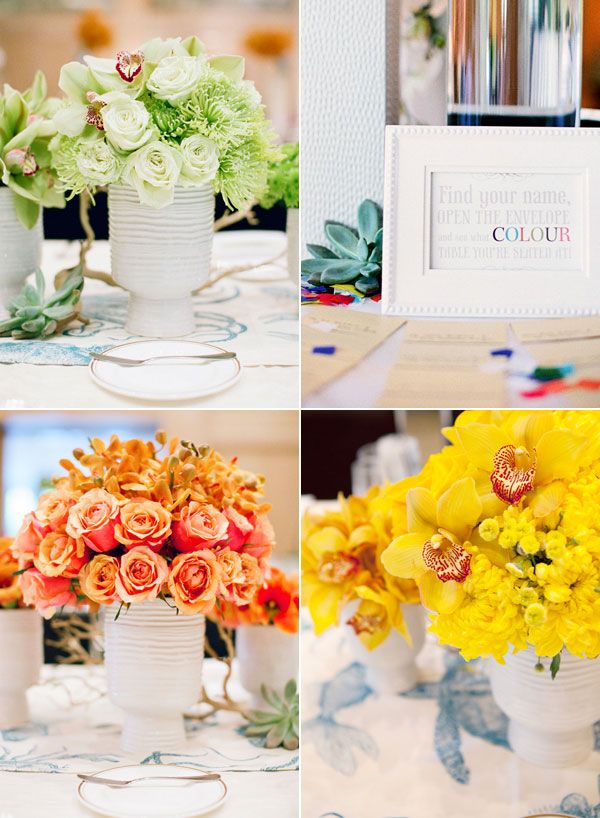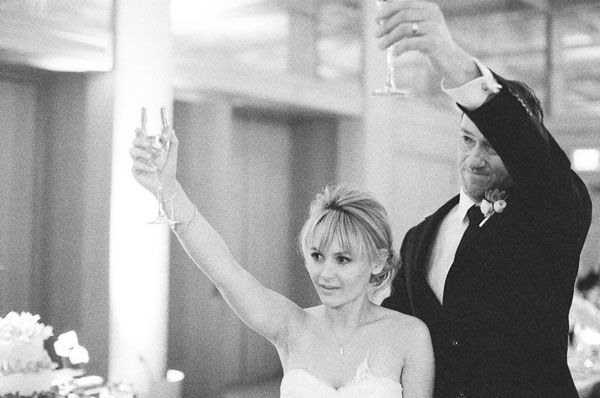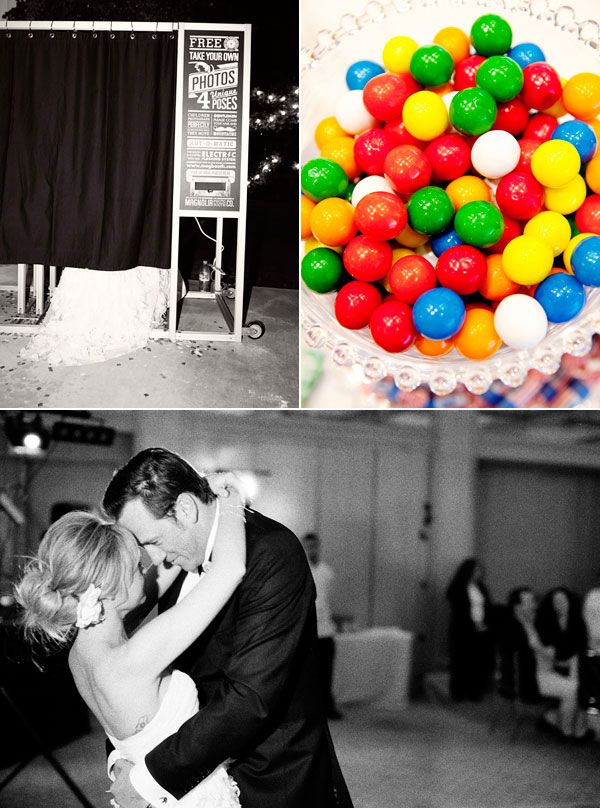 Guests started dancing before dinner was even served. That was when we knew that our #1 mission was complete – for everyone to have fun!
See more from this fun wedding over on Wiley Valentine's blog, and of course on Braedon's blog!
Photography: Braedon Flynn
Venue: The Parker Palm Springs
Week-of coordination: Tiny Bubbles Events
Bride's dress / shoes: Mara Hoffman / Prada
Groom's shoes: Urge
Bridesmaid dresses: Witchery (Australia)
Hair: Katie Harkey for Fringe, 951-775-5503
Makeup: Becky Halley, skincarebybecky@yahoo.com
Stationery: Wiley Valentine
Flowers: Bella Bloom Florals
Photo booth: Magnolia Photo Booth
DJ / band: Mixmaster Massey / New Sensations
Magnolia Photo Booth is a sponsor of Snippet & Ink.